Jacksonville, FL Child Relocation Lawyers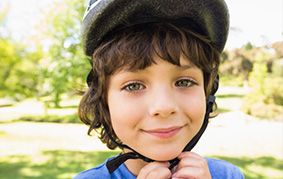 If you are a custodial parent in Florida and you are considering a move of more than fifty miles from your current address, you may need to obtain legal advice regarding your move. In 2006, the Florida Legislature acted to clarify and refine the procedures regarding a parent's plans for relocation. While it remains to be seen whether the new system helps to avoid and resolve the problems when a long distance move is in the works for a divorced parent, there is no question that the new parental relocation rules have drastically changed the way these questions are handled in Florida.
If you need advice about your rights and responsibilities concerning your own intention to move your child in common with a divorced parent, or if you have received formal notice of your ex-spouse's intention to move your child a distance of more than 50 miles, contact an experienced child custody lawyer at the Lasky Law Firm in Jacksonville. Because we concentrate our practice on family law, we stay current with all the legislative developments that can directly or indirectly affect your interests as a parent.
A quick summary of the new parent relocation law is as follows: In most cases, if a custodial parent desires to move a child to a new residence 50 miles or more away, the moving parent may need to obtain permission from the non-custodial parent or the family court. The moving parent must serve and file a Notice of Intent to Relocate, with details of the new address and phone number, the reasons for the proposed relocation, and a proposal for accommodating the other parent's access, visitation, or time-sharing rights. The other parent then has 30 days in which to file an objection to the move or any aspect of the proposal. During this 30-day period, the parents might enter into a written agreement documenting approval of the parental relocation, describing the new custody and visitation arrangements, and defining the division of financial responsibilities for the travel expenses involved with periodic visits. If the non-custodial parent objects, a hearing will be conducted.
For additional information about the new Florida approach to the parental relocation of children in the aftermath of divorce, or if you need specific advice about a proposed move, contact Jacksonville family law attorney Cindy Lasky.
Please note, all information herein is provided for general informational purposes only. The information herein is not intended as legal advice and should not be relied upon as such. Different factual scenarios may yield different results. In addition, several other factors must be considered in each individual case, and those factors can only be ascertained by speaking directly to an attorney.