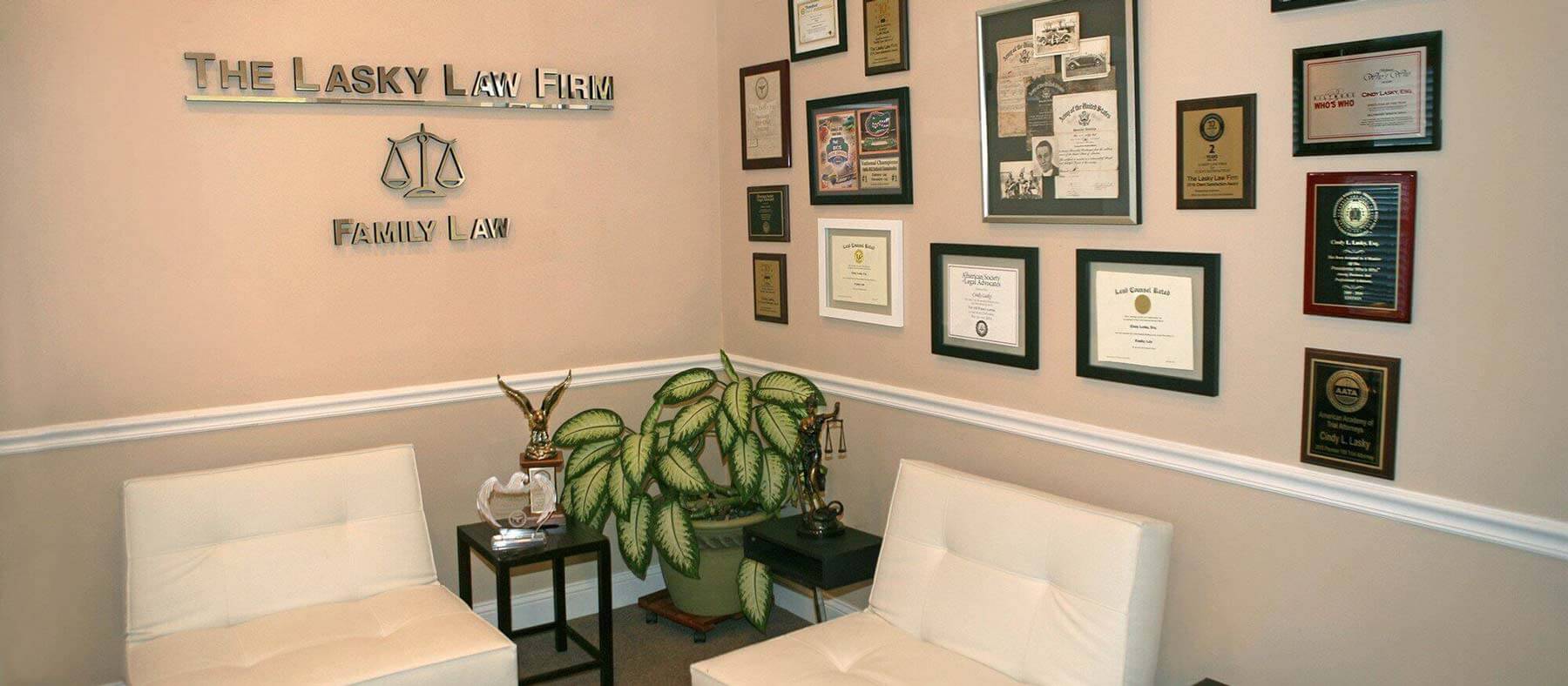 55+ Years' Combined
Experience in Family Law
Trial-Tested & Attentive Counsel for
Jacksonville Families
See Our Practice Areas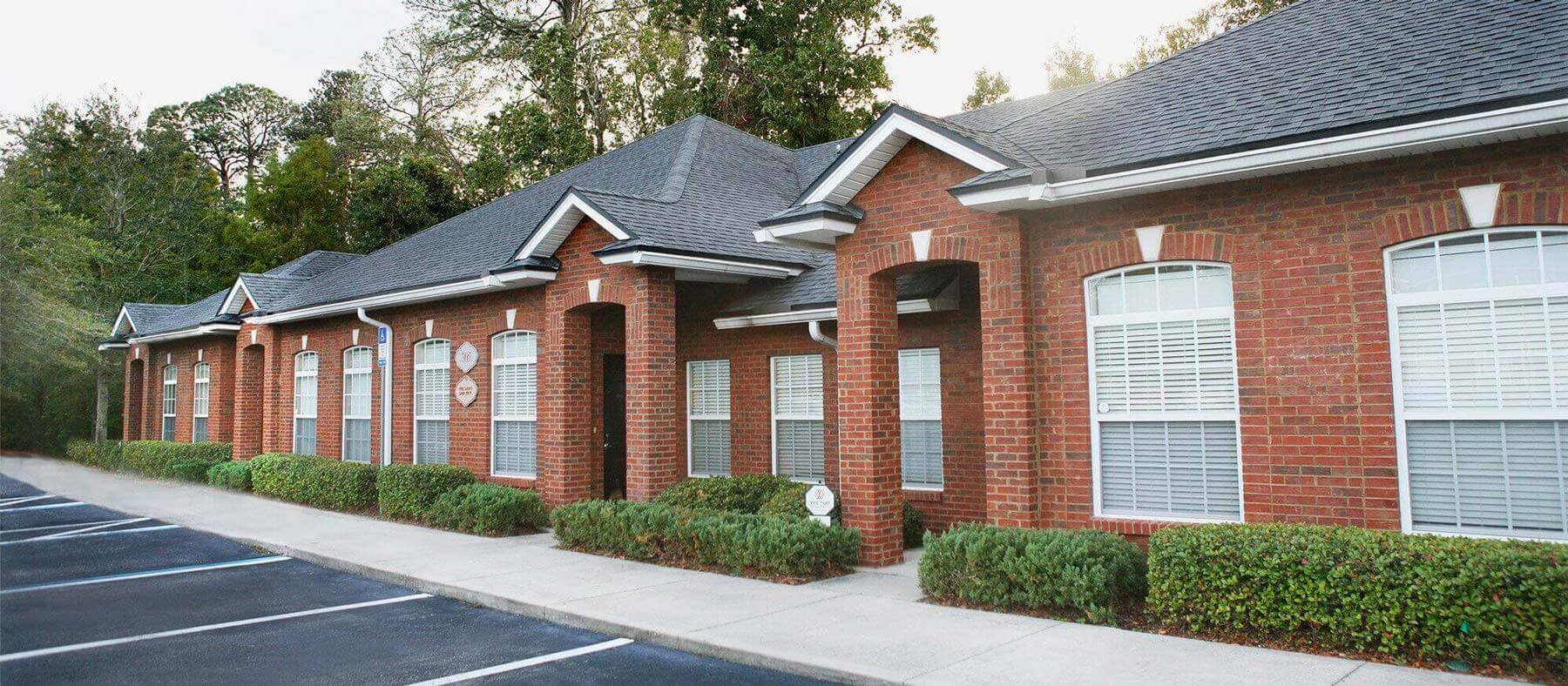 Practical Solutions
for Military Divorce
Discounts for Active Duty & Retired Military Personnel
as well as Their Spouses or Former Spouses
See How We Can Be of Service
Our Family Law Services in Jacksonville
55+ Years of Combined, Trial-Tested Experience on Your Side
A National Reputation for Excellence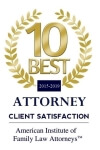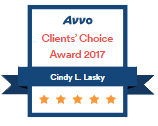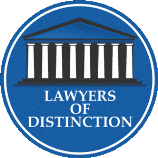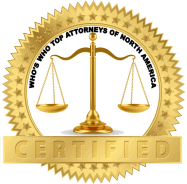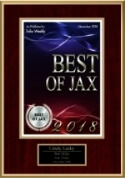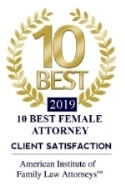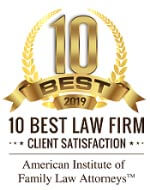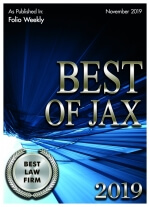 Contact the Lasky Law Firm
We offer affordable consultation rates and flexible appointments. Call (904) 399-1644 or email us today to schedule your consultation.
Jacksonville
Divorce Attorneys
Award-Winning & Trial-Tested Advocacy in Family Law
At the Lasky Law Firm, our divorce attorneys in Jacksonville, FL always remember that family relationships are at the heart of everything we do. We fight to protect our clients and their families as fiercely as we would our own. Our team has dedicated their legal careers exclusively to resolving any and all family law matters that our clients face, from paternity to domestic violence and divorce. We have the resources, experience, and dedication to help you.
"We FIGHT to protect
our clients and their families
as fiercely as we would
our own."
We recognize that any matter of family law can be stressful and draining, and we have created a comfortable, welcoming office environment where we can discuss your case, your options, and your goals. We are also very hands-on, working closely with our clients to help them through their legal issues. Our Jacksonville family lawyers work hard to help you smoothly and effectively transition to the next stage of your life. We serve individuals and families across Jacksonville, northeast Florida, and the surrounding naval and military installations.
Find out how we can be of service to you: Call (904) 399-1644 or use our online form today.
We thank members of the military for their service. As one token of our appreciation, we offer military discounts for all active duty and retired military personnel as well as their spouses or former spouses.
We Practice Family Law Exclusively
Knowledgeable & Caring Counsel to Help You Move Forward
Why Choose Our Jacksonville Divorce Firm
At the Lasky Law Firm, we are known for empathetic counsel, accessible attorneys, and premier representation. Our award-winning divorce lawyers in Jacksonville, FL knows how to effectively represent you in negotiations, mediation, and litigation alike. We take care of our clients, and we are ready to fight for you. Whatever family law matter you face, we are ready to protect your rights and plan for your family's future.
See What Sets Our Jacksonville Divorce Firm Apart
55+ Years of Combined Legal Experience
Top-Rated by Clients and National Associations
Available, Attentive & Accessible Service
Trial-Tested Insight and Aggressive Litigation
Flexible Appointments & Affordable Consultations
Spanish Speaking Attorney
Our Jacksonville
Family Law Blog
During this difficult time, at the Lasky Law Firm we are implementing every possible measure to ensure safety for our present and future clients as well as our employees. We will continue to remain compliant with all health...
In Florida, parties who have children and divorce have to consider child support. Child support is generally ordered through a child's majority but it may be extended through high school graduation so long as the child is in...