5 Main Reasons To Hire A Family Law Attorney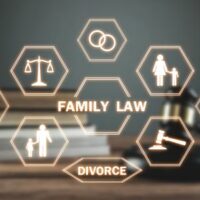 Dealing with family law-related issues like divorce, child support, property division, or paternity can be stressful. If you are dealing with a family law-related matter, it is best that you hire an attorney. Indeed, you have the right to handle your case "pro se." However, having a family lawyer by your side can be very beneficial. Below we look at some of the main reasons why you should consider hiring an attorney if you are dealing with a family law-related matter;
A Family Lawyer Can Help You Navigate the Complex Legal System
For someone with no legal background, it can be challenging for you to navigate the legal system. Firstly, you may not understand state laws. Secondly, some terms that are used in the legal world may be hard for you to comprehend. Additionally, there are various deadlines that need to be met that you may not know about. A family lawyer understands state laws, legalese, and the deadlines you need to meet. A skilled attorney can guide you through all stages of your case.
A Family Lawyer Can Ensure You Have All the Necessary Documents
As with any legal matter, family law-related matters require you to have the necessary legal documents and other evidence. You may not know which documents you need and the deadlines for filing them. You may not even know how to fill out forms correctly and thoroughly. Unfortunately, if you fill out a document incorrectly or miss a deadline, it may be disregarded.
A Family Lawyer Can Represent You in Court
If you are going to court, a qualified family law attorney can properly prepare your case for trial and zealously represent you. An experienced attorney understands what judges want and don't want to see. He or she knows how to present your case in such a way that a judge will get your point of view. Additionally, an attorney who knows the court judges and how those judges have ruled on similar cases in the past may advise you on how the court will review your case.
A Family Lawyer Can Provide Objectivity
When emotions are running high, it can be challenging to make rational decisions. A family lawyer can ensure you make the best decisions since he or she is an outsider to your case. For example, you may be tempted to accept a quick but unfair settlement agreement on property division because of your emotions. An attorney can guide you and ensure you don't take less than what you deserve. Florida is an equitable distribution state. Which means you deserve to get a fair share of your marital assets.
A Family Lawyer Can Help Save You Money
Most people think that not hiring a lawyer saves costs. The truth is that this is not always the case. If you choose to represent yourself, you may end up spending more in the end than if you had hired a lawyer. For example, if you handle your case alone, you might end up paying more alimony or child support than you would have had you hired an attorney. Similarly, if you are entitled to alimony or child support, an attorney can ensure you get it. Additionally, an attorney can prevent you from making mistakes that end up being costly.
Contact Us for Legal Help
If you need help with a family law-related matter, contact a skilled and dedicated Jacksonville family lawyer at The Lasky Law Firm.
Source:
leg.state.fl.us/Statutes/index.cfm?App_mode=Display_Statute&URL=0000-0099/0061/Sections/0061.075.html