Child Support In Florida: 5 Frequently Asked Questions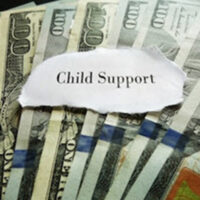 If you are a parent who is about to get divorced, you probably have many questions concerning divorce-related issues on your mind right now. As a parent, one issue that is most likely raising questions in your mind is the issue of child support. Many people contact the Lasky Law Firm with questions about child support, so that is why we are almost sure that as a parent, the chances are, you have some questions about child support you want to be answered. Well, fortunately for you, in this article, we will provide answers to some frequently asked questions about child support in Florida.
Keep in mind that the following answers are for informational purposes only. If you need legal guidance or help with child support-related matters, don't hesitate to get in touch with the Lasky Law Firm.
What Is Covered Under Child Support?
Generally, child support covers any expenses related to raising a child. Child support might include;
Money to purchase food
Money to purchase clothing
Money to pay for housing, vehicle expenses for travel, utilities, and the like
Money to pay for medical expenses, and
Money to pay for education
How Do Florida Courts Determine Child Support?
In Florida, the amount of child support a parent receives or pays is determined based on Florida Statute 61.30. According to Florida law, when determining the amount a parent is to pay or receive, Florida courts should consider, among others, the following factors;
The needs of the child
The income of both parents
Daycare costs
Health insurance costs
The number of overnights each parent exercises
Do Courts Always Order Fathers To Pay Child Support?
Simply put, no. In Florida, both fathers and mothers are obligated to support their children.  There is substantial equality in timesharing for parents and thus, an equality in child support obligations as well.
Can Child Support Order Be Modified?
Yes, a child support order can be modified. Because child support decisions are based on the needs of a child and both parents' incomes, among other factors, if any of those factors change, you can request a child support order modification. A payer can request a reduction in support, and a payee can request an increase in the support he or she receives.  Child support modifications are typically based on the changes in income(s) for one or both parents; however, there can be other factors such as a change in timesharing or special needs of a child.
When Does Child Support End?
Generally, child support in Florida is to be paid until a child turns 18; however, a parent might be required to continue paying child support even after his or her child turns 18 if such a child is;
Still in high school with a reasonable expectation of graduation on or before the child's nineteenth birthday, or if a child is
Physically, medically and/or emotionally dependent.
When it comes to a child who is still in high school after he or she turns 18, again, a parent might need to continue paying child support through graduation if the child can graduate on or before the child's nineteenth birthday.
There are many other factors to consider when establishing, modifying or terminating child support.  It is important to hire an attorney to assist with this process.
Contact a Jacksonville Child Support Lawyer
If you have any child support-related questions you want to be answered or need help with your child support case, contact a Jacksonville child support lawyer at the Lasky Law Firm today at 904-399-1644 to schedule a consultation.