Common Mistakes To Avoid When Hiring a Florida Divorce Attorney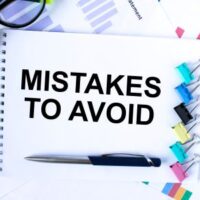 If you are going through a Florida divorce, hiring a divorce lawyer to represent you is one of the most crucial decisions you can make. The divorce process is quite complex for you to handle alone without legal representation. You also need someone who can provide an objective point of view during this emotionally stressful process. However, it is not enough to hire just any attorney. You must ensure you hire the right divorce lawyer. Hiring the wrong divorce lawyer could end up causing a lot of problems.
When hiring a divorce lawyer, you need to be careful not to make mistakes that can lead to you hiring the wrong person. Below, we discuss some of the mistakes to avoid when hiring a Florida divorce lawyer to ensure you hire the right person;
Failing To Prepare for the Consultation
Consultations offer a great opportunity to collect information on divorce lawyers and narrow down your options. However, you must prepare thoroughly in advance to ensure you make the most of a consultation meeting. Make sure you research things to discuss with potential divorce lawyers and prepare interview questions.
The following are some questions you may want to ask a divorce lawyer during your consultation;
How many divorce cases have you handled?
What does the divorce process entail?
How long does the divorce process take?
Do you have courtroom experience?
Do you have experience handling timesharing and child support issues? (if you have children)
Not Conducting Enough Research
Not taking enough time to investigate potential lawyers is a mistake many people make when choosing a divorce lawyer. Ensure you conduct research on a lawyer's experience, reputation, and other factors. Failure to conduct enough research could leave you in an unfavorable situation. You could end up hiring an attorney who cannot get you the results you want.
Letting Your Emotions Control You
People experience a lot of intense emotions during the divorce process. However, when interviewing divorce lawyers, you should not allow your emotions to control you. Emotions could cloud your judgment and lead to you hiring the wrong lawyer. For example, you could end up hiring a lawyer who will take advantage of your vulnerability and overcharge you or provide poor advice. You can wait until you have control of your emotions to interview divorce lawyers or bring someone with you to the interviews.
Hiring an Attorney Without Family Law Experience
Divorce involves a lot of complex family law-related issues. For example, your divorce may involve alimony, timesharing, and child support issues. The lawyer you hire should have extensive knowledge of these and other family law-related matters. An attorney with a wealth of family law experience can help ensure the divorce process runs smoothly.
Choosing an Attorney Based on Price
Price is one of the factors you should consider when hiring an attorney, especially if you are on a budget. You should compare the fees charged by different lawyers before deciding who to hire. However, your decision should not be based on price alone. You should consider other factors like experience navigating divorce-related issues and the court system.
Contact a Jacksonville Divorce Lawyer
Are you looking for a divorce lawyer in Florida? Contact our Jacksonville divorce lawyers at The Lasky Law Firm today.