Serving Jacksonville, Including All Of Clay County And Duval County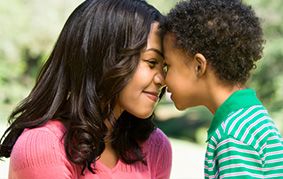 If you need a family law attorney to protect your rights in a child support matter, contact Lasky Law Firm. We represent clients in a wide range of family law matters involving child support obligations, including:
We are committed to providing quality legal representation and superior service to each of our clients. To speak with an attorney at our firm about a child support matter, contact our Jacksonville or Clay County Law Office.
PROTECT YOUR RIGHTS
The Florida child support guidelines create a mathematical formula that is utilized by courts to compute child support awards. While the formula is straightforward, child support cases can be complex. Unique issues that may arise include:
Calculation of income in cases involving self-employed spouses
Imputing income to voluntarily unemployed parties
High child care costs resulting from a child's illness, disability or physical impairment
Treatment of seasonal income or bonus pay
Child support deviations in cases involving special circumstances
PUT OUR EXPERIENCE TO WORK FOR YOU
You will be represented by an experienced and knowledgeable family law attorney as a client of our firm. Our attorneys have more than 80 years of combined experience and have represented thousands of clients in divorce and family law matters.
Using our knowledge of Florida's child support laws, we will perform a guideline child support calculation on your behalf and vigorously protect your rights. You will have a strong advocate as a client of our firm.
CONTACT A JACKSONVILLE, CLAY COUNTY AND DUVAL COUNTY CHILD SUPPORT LAWYER
From our offices in Jacksonville and Clay County, we represent clients throughout Northeast Florida. To schedule a consultation with a Florida child support attorney at our firm, call (904) 399-1644. You may also contact us by email.