Jacksonville Paternity Attorney: Fathers' Rights Issues in Florida Family Law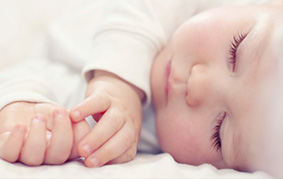 At the Lasky Law Firm, our lawyers are often asked to help unmarried mothers and fathers with problems concerning child support, child custody, or visitation. If you need advice and representation about your right of access to your own child, or counsel about a paternity dispute or support obligation, contact us in Jacksonville.
Our Jacksonville paternity lawyers can represent either parent in a case to determine the paternity of a child. In most cases, there is no real question as to the father's identity, but formal establishment of paternity will be necessary to determine how much child support the father must pay. If the alleged father denies paternity, we can help you protect your rights through DNA testing and other relevant evidence. When paternity is not contested, the amount of child support might well be subject to legitimate dispute. The same child support guidelines applied in Florida divorce cases are used to set the amount of payments in paternity cases.
Although a court determining paternity has the authority to resolve child custody and visitation issues as well, many unmarried fathers do not take advantage of their right to ask the court for a formal visitation schedule. In some cases, a father will later discover that the mother can use her control over his access to his child in irresponsible or hurtful ways. If you are a father who would like to stabilize and secure your right to see your children under a formal visitation schedule, together with enforcement rights in the event of the mother's interference, we can prepare and present your petition to the family court.
While we represent both mothers and fathers in paternity cases, we are especially happy to help unmarried fathers become more closely involved in the lives of their children when they are ready to do so. To learn more about Florida paternity, child custody, and the rights of unmarried parents, contact the experienced Jacksonville paternity attorneys at the Lasky Law Firm.
Please note, all information herein is provided for general informational purposes only. The information herein is not intended as legal advice and should not be relied upon as such. Different factual scenarios may yield different results. In addition, several other factors must be considered in each individual case, and those factors can only be ascertained by speaking directly to an attorney.