Divorce is Stressful: Here are Helpful Tips for Making the Divorce Process Easier to Endure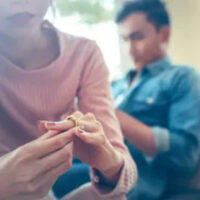 Even though divorce is a common event, people are often surprised to learn just how big of a toll it can have on their emotional, physical, and financial lives. Divorce is stressful, and while there is no surefire way to totally eliminate that stress, there are a few helpful tips to follow that may help alleviate that stress and make the divorce process a bit easier to get through. 
Track Down Legal Representation
The divorce process is tricky and complex. The process becomes even more complex the greater number of liabilities and assets are involved. Additionally, if children are involved, that tosses another potential complication that will have to be sorted out. To ensure that both parties are treated fairly, it's best to seek out legal representation. Hiring an experienced attorney can make a difference between a painful, messy, drawn-out divorce battle versus a fair and equitable divorce. Divorce lawyers are skilled in dealing with all the technical issues involved in the divorce process. Fortunately, hiring a divorce lawyer is simple, and should always begin by researching and interviewing prospective lawyers. During the interview process, ask the following questions:
What is the hourly fee?
How long has the lawyer been practicing family law and divorce?
How many cases will the lawyer be juggling at once?
Is a retainer required?
In addition to these questions, it's also important to ensure you feel comfortable with the lawyer that will represent you. After all, he/she will be your advocate during the divorce process. Make sure to pick the one you can trust and confide in. 
Don't Ignore Your Physical Health 
For many people, stress leads to higher alcohol consumption, binge eating, and very little exercising. During high-stress times and events like divorce, ignoring your physical health should be avoided. Exercise and health eating may even serve as a coping mechanism or method to reduce your stress and keep your emotions in check. Stretching, yoga, running, and walking are great ways to reduce stress and physical tension. 
Gather a Support Group/Take care of your mental health 
Maintaining your mental health is as important, if not more important, than maintaining your physical health.  As mentioned above, divorce is a very stressful process.  Staying in touch with your family and friends is important throughout the divorce process.  A support group is extremely important during stressful and trying moments.  Sometimes, professional intervention is helpful as well.   Consider every alternative available during this time.
Did you recently file for divorce? Do you feel overwhelmed and stressed out about the process? If so, contact the law office of the Lasky Law Firm. Our experienced Jacksonville divorce lawyers will help guide you through the process, step by step. Call us today at 904-399-1644.