Tips for Preparing for a High-Asset/Complex Property Divorce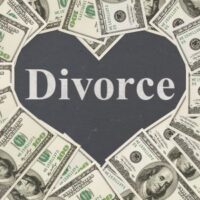 All divorces are potentially complex and difficult; however, high-asset/complex property divorces are more difficult than average divorces. A high-asset/complex property divorce is self-explanatory. If you and your spouse are about to get a divorce, and you believe yours is a high-asset/complex property case, it is vital that you take time to prepare adequately. Below, we share some tips for preparing for a high-asset or complex property division divorce.
Prepare Financial Information
Preparing all your financial information is a crucial part of preparing for this type of divorce. Preparing financial information entails gathering all documents associated with your assets as well as liabilities. Regardless of whether you plan to resolve divorce-related matters outside of court or in court, it is important that you prepare all your financial information. Gather, among others, tax records and returns, investment account statements, bank statements, life insurance statements, property mortgage information, 401K statements, savings accounts, and credit card and loan statements, just to name a few. Your counsel will give you more guidance on what will need to be gathered and provided.
When preparing financial information, you need to take your time.  You cannot omit any information, and thus, if you need to rely on your financial advisor, that is highly recommended.
Hire a Financial Expert
Spouses with significant marital assets/property may not equally be aware of the extent of their assets or the details of their or the other spouse's financial situation.  Your attorney may recommend hiring a financial expert who can work in a forensic capacity, i.e., evaluate financial information and then prepare reports and testify in court. Hiring a financial expert such as a forensic accountant is very common.
Get Your Business and Home Evaluated
You need to know the current value of all your assets, including your real property, business and corporate assets, jewelry and collectables, etc., and thus, your attorney may recommend an appraisal of the foregoing. This is something you need to coordinate with your counsel because the timing is everything.  For example, if an appraisal is done too soon, then it could be stale by the time of trial and have to be done twice. This can get expensive, so be prepared for this step, but follow the direction of your counsel.
Hire a Skilled Attorney
You are under no legal obligation to hire an attorney to represent you during your high-asset divorce; however, it is advisable that you retain an attorney. Hire an attorney with experience handling high-asset/complex property divorces. Such an attorney can help ensure you have accounted for all your assets and liabilities, as well as a complete understanding of your overall financial circumstance.
Document Any Suspicions of Hidden Assets
Trying to hide assets is common in high-asset divorces. If you believe your spouse is hiding assets, you need to document your suspicions and report your concerns to your divorce attorney as soon as possible. Your attorney can help locate hidden assets (if there are any).  You may discuss subpoenas, depositions or other options to uncover any potentially hidden assets.
Things To Consider in a High-Asset Divorce
Because of the complexities of high-asset divorces, it is crucial to consider, among other things, the following;
High-asset divorce cases usually take longer than average divorces
High-asset divorces often cost more than the average divorce
High-asset divorces have tax implications
Contact a Jacksonville Divorce Lawyer Today
If you are about to get a high-asset divorce, contact our Jacksonville divorce lawyers at The Lasky Law Firm to get professional legal representation.