What Is the Residency Requirement for a Florida Divorce?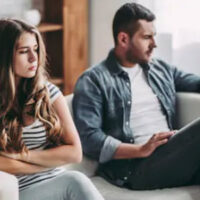 Divorce is stressful enough; therefore, you do not want to make it even more stressful by ignoring or taking lightly some of the rules that govern divorce. Not understanding the laws that govern divorce can lead to a delay in the process. Imagine getting your finances and your divorce documents ready only for the court to dismiss your case because you do not meet the residency requirement. Different states in the US have varying residency requirements.
Under Florida Statute 61.021, before filing for a divorce in Florida, one of the spouses needs to have been a resident of the state for at least six months. If you do not meet the Florida residency requirement, the court cannot have jurisdiction over your case and cannot make any judgment.
This article discusses the Florida residency requirement rule in-depth and highlights the options available for those who do not meet the residency requirement.
The Residency Requirement for Filing a Florida Divorce
For a couple to file for a divorce in Florida, not only does one of the parties need to have been a resident of the state for at least six months but they also need to prove residency.
TIP: Being in Florida on vacation does not constitute residency. Residency constitutes you or your spouse having the intentions at that particular time to become a permanent resident of the state. It also constitutes you being physically present in Florida.
Luckily, traveling outside the state within those 180 days does not mean that you do not meet the residency requirement.
Proving Residency in Florida
Under Florida Statute 61.052 (2), the minimum residency requirement in Florida can be corroborated by;
a valid Florida ID card
a Florida voter's registration card
a Florida driver license, and
an affidavit or testimony from a third party. However, one of the spouses cannot testify without corroborating the testimony.
Some of the actions that can prove that an individual planned to make Florida their lasting home include;
Attaining permanent employment in the state
Purchasing a home or signing a lease on one
Having a Florida address that you use for both personal and official purposes
Personal testimony
What are the Options if You Do Not Meet the Residency Requirement?
Because the court cannot have jurisdiction over your divorce case if you fail to meet the residency requirement, it does not mean that you cannot proceed with preparing for a divorce. You have the option of establishing residency in the state, and during that period of establishing residency, you can prepare the divorce documents.
Apart from establishing residency first so you can proceed with filing for divorce, you can also choose to;
file the petition in the state where you or your spouse meet the residency requirements or
ask your partner to file for the divorce if they meet Florida residency requirements
Residency Requirements and Military Family Law Cases
The foregoing general rules do not always apply in the same way for military families.  It is common for military members and their families to be required to leave their home state of residence.  This might be an overseas tour to a country such as Japan or Germany, for example, where the entire family may temporarily live in the new location.   Alternatively, it can involve the servicemember leaving on an unaccompanied tour to an area which is involved in a war or conflict.  Lastly, the servicemember or entire family may simply have to move to another state for a few years and then may move back.  The Servicemembers Civil Relief Act prevents states from discriminating against servicemembers when their duty obligations cause them to leave their home state of residence.  They typically do not waive residency due to their service commitment.  In these situations, there are special rules, requirements and factual scenarios that a Court will review in determining if Florida still has jurisdiction over the member and/or the entire family.  Generally, servicemembers may not be required to reside in the state full time so long as they meet these rules or requirements, which are interpreted very broadly.   Because of the mobility of servicemembers and the jurisdictional rules regarding children, the Court can often find that multiple states have jurisdiction over a military family law case.  It is a complex matter.  This is why it is important to hire a law firm familiar with military family law matters, including the issue of jurisdiction.
Contact Us for Help Today
Are you working towards getting a divorce in Florida but you are unsure whether you meet all the residency requirements? Contact the Jacksonville divorce lawyers at The Lasky Law Firm today to schedule a consultation.