Adult Dependent Children And Child Support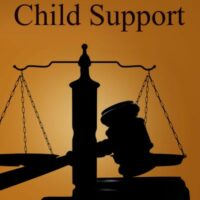 In Florida, parties who have children and divorce have to consider child support.  Child support  is generally ordered through a child's majority (age 18); however, if the child is still attending high school with a reasonable expectation of graduation on or before the child's nineteenth birthday, then child support is extended to high school graduation.  In no event can child support go beyond the age of nineteen unless certain special circumstances exist.
One of those special circumstances is child support for children who have special medical, educational, or mental health needs.  In Florida, there are statutory protections in place to protect and assist these special needs children, who we refer to as "adult dependent children."  Specifically, Florida Statute Section 743 et seq provides that a Court of competent jurisdiction may order child support for a dependent child "beyond the age of 18 years when such dependency is because of mental or physical incapacity which began prior to such person reaching majority."
This means that a  parent who has a child (or children) with a physical, mental or emotional handicap or injury which manifested itself or occurred while the child was a minor, may petition the Court and request support beyond the child's majority. This is because some children are unable to graduate high school or live independently. These children will require the assistance of both parents beyond reaching majority and possibly well into adulthood.
All parents should be aware of this important benefit for handicapped and injured children.  If you have a child who falls into this category, it is important to file a court action regarding child support before the child reaches majority. There are other benefits to consider such as Social Security benefits for the child and how a child support order may impact this benefit, especially if there is a negative impact.   Since this area of the law is very important and equally complex, it is very important to hire an attorney to assist with this type of case.