Debunking Common Myths About Domestic Violence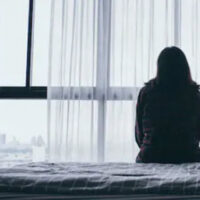 Unfortunately, many myths abound concerning domestic violence. Myths about domestic violence must be exposed because most of these myths lead to people choosing not to speak up. If you are a domestic abuse victim, the following are some of the myths you should avoid believing;
Myth #1: Domestic Violence Is Rare
False: Domestic violence happens quite a lot in the U.S. According to the NCADV, over 20,000 phone calls are placed to domestic violence hotlines nationwide on a typical day. It is actually believed that domestic violence is the most common crime in the United States of America.
Myth #2: Domestic Abuse Is Only Physical Abuse
False: Although this is something that many people believe, it is not true. Many people believe that domestic abuse is only physical because coverage of domestic violence focuses on physical abuse. The reality is that domestic abuse involves many other things apart from physical abuse. Domestic abuse also includes sexual, verbal, emotional, psychological, and economic abuse, and things such as stalking.
Myth #3: Men Are Never Victims
False: This is completely false. Men can also be victims of abuse and all forms of domestic violence. It might be true that men are less likely to be harmed by domestic violence than women, but that doesn't mean that they are never victims. If you are a man and know you are experiencing domestic violence, do not fall for the myth that men are never victims. Speak out and seek help.
Myth #4: Women Are Never Perpetrators of Domestic Violence
False: This is also not true. Both men and women can be domestic violence perpetrators. In fact, women do commit acts of violence against both men and women, and sometimes children. Keep in mind, physical domestic violence is also a criminal act.
Myth #5: Domestic Violence Is Something That Only Affects the Uneducated and Poor
False: The truth is that domestic violence can affect any type of family. Domestic violence has no regard for financial status, age, or educational background.
Myth #6: Drugs and Alcohol Cause Domestic Violence
False: This is a lie that many abusers use to excuse their behavior. Indeed, the use of alcohol or drugs can be an exacerbating factor for a violent person, and in fact, drugs and alcohol abuse are present in many domestic violence situations; however, it is not true that alcohol and drug use causes violence. There are many alcohol and drug users who are not violent. Notwithstanding, if the perpetrator also abuses alcohol and/or drugs, it is important to recognize this fact to know when to take steps to ensure safety of yourself and family.
Contact a Jacksonville Domestic Violence Lawyer
At the Lasky Law Firm, our Jacksonville family lawyers can help you if you are a domestic violence victim. Do not hesitate to talk to us. If you are facing physical abuse, we can help you seek a domestic violence injunction against your abuser. You can reach us by calling 904-399-1644 or filling out our online contact form.
Source:
justice.gov/ovw/domestic-violence