Tips for Making the Most of Your Consultation With a Family Law Attorney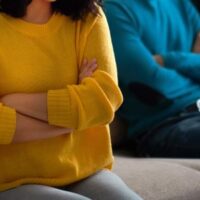 Hiring a family lawyer is in your best interest if you are dealing with a family law matter. Whether you are dealing with a divorce case, a timesharing  case, adoption case, domestic violence case, or any other family law-related case, it is best to retain a skilled family law attorney.
Before hiring a family lawyer, you will need to schedule an initial consultation. An initial consultation with a family lawyer lets you know if the lawyer is suitable for your case. A consultation allows an attorney to learn more about your case and to offer guidance regarding the issues in your case. It also allows both the attorney and client to get to know once another and decide if the relationship will be a good fit.
Most family law attorneys charge for consultations. You want to ensure you make the most of your consultation with a family lawyer. Below are a few tips for making the most of your consultation with a family law attorney.
Tip #1: Arrive Early to Your Consultation
Most consultations with family lawyers are between one-half to one full hour, depending on the procedures of the firm and the amount of time for which the client wishes to pay. As a general matter, a thirty minute consult is affordable and sufficient time to address those matters customarily handled during consultations. Every potential client can request an hour retainer and pay the additional costs if the client desires to do so.
On the date the appointment is scheduled, be sure to arrive ten to fifteen minutes early.  There is a good deal of paperwork that must be completed prior to the consultation and this will ensure ample time to prepare paperwork and commence the appointment on time.
Tip #2: Carry All Necessary Documents
Before the day of your consultation, organize all documents related to your case. On the day of your consultation, ensure you carry all the necessary documents to the appointment. The documents you need to collect and bring to your consultation with a family lawyer will depend on the legal matter. You can call the attorney's office and ask for guidance on what documents will be needed if there are questions. If you have been served with papers by a process server, then always bring all of that paperwork served upon you.
Tip #3: Prepare Questions or Topics You Need Addressed in Advance
It is important to remember to ask all questions or raise all topics that you want to discuss during your consultation. Thus, the best practice is to prepare a list of questions and issues in advance. In the days before your consultation, each time you think of a question you would like the lawyer to answer or a topic you would want to address, write the question or issue down. Because of the many things that need to be discussed during a family law consultation and the emotions, it is easy to forget some of the things you need to discuss during the consultation. Preparing questions or topics in advance can ensure all your concerns are addressed during your consultation.
Tip #4: Interview the Lawyer
The lawyer will interview you during the consultation to determine if your case is one they can handle. You should also question the lawyer to determine if he or she is the right match for you. Experience, reputation, and personality are just a few things you need to consider when deciding whether to hire a family lawyer.
Contact a Jacksonville Family Lawyer
If you have a family law issue and need to schedule a consultation with a qualified family lawyer, contact the Jacksonville family lawyers at The Lasky Law Firm.