Tips for Dealing With Conflict During Divorce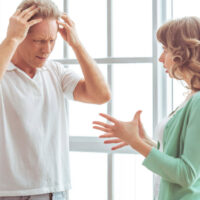 Ending a marriage brings many changes, and divorcing parties can find themselves in the midst of overwhelming conflict. As you navigate sensitive divorce-related issues, separating your emotional reaction to your marriage ending from practical and legal considerations might be challenging. While it can be tricky, finding ways to manage and reduce conflict during divorce is crucial. A high-conflict divorce is bound to take longer, making it cost more. A divorce that is high in conflict can take a serious toll on your mental health.
So, how can you deal with conflict during divorce? You can take several steps to manage and reduce conflict during divorce. Below are some of these steps;
#1: Communicate With Your Partner
Communicating with your partner is one way to manage and minimize conflict during divorce. Open and clear communication between you and your spouse is vital to ensuring that you both get your needs met. Find an effective method of communication. In-person conversations are recommended as you can read the other person's body language, but it is understandable why, at times, that is not an option during divorce. If face-to-face communication is not an option for you and your spouse, you can agree to communicate via phone or email. You just need to determine what works best for you. Regardless of how you and your partner choose to communicate, you must always keep the conversation open-minded and respectful, even when discussing difficult topics like property division and timesharing.
If it proves impossible for you and your spouse to communicate, you can consider seeking help from a mediator or a counselor.
#2: Try To Understand Your Spouse's Perspective
When a disagreement arises, try to put yourself in your spouse's shoes and look at the situation from his/her perspective. While doing this can be a challenge, it is really important that you consider your spouse's feelings. This can help you work toward a compromise and resolution.
#3: Keep Your Emotions in Check
You may experience a lot of emotions during divorce. During divorce, you may feel, among other things, angry and frustrated. It is important that you pause and keep your emotions in check. Avoid having conversations with your soon-to-be ex-spouse when angry or upset. If, during a conversation, you start getting angry or upset, take a break and resume the conversation after you have calmed down. Therapeutic intervention is an excellent option as well.  Divorce is a stressful time and a good mental health professional can help with conflict resolution, especially for issues that are especially delicate or sensitive, and/or those involving children.
#4: Find Common Ground
When a dispute arises between you and your spouse, try to find common ground. For example, the love you both have for your children and the fact that you both want what is best for your children is an example of common ground.  Hopefully, if a dispute arises about timesharing, that common ground can help you resolve the issue.
#5: Respond Intentionally
Before responding to your partner, take time to think about your response. Think about what you want to say before you say it. If you feel yourself getting frustrated or angry, try taking a deep breath, closing your eyes, and counting to ten before responding. Please remember, all angry texts, emails, social media messages, and the like, can be used as evidence against you. Even messages with slight frustrations and good intentions can be manipulated, so it is best to keep a cool head and not communicate unless and until you are sure of what you are saying. Divorce is a stressful time so remember not to let the stress overwhelm you.
Contact a Jacksonville Divorce Lawyer
If you need help navigating the divorce process, contact our qualified Jacksonville divorce lawyers at The Lasky Law Firm.