Things Divorce Lawyers Wish People Knew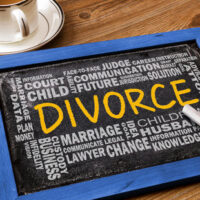 If you are about to get a divorce, you probably already know that divorce can be complicated and expensive. However, there are things that you can do to make the divorce process easier and less costly. At The Lasky Law Firm, we have seen it all, and we wanted to share some things that most divorce lawyers wish people knew before reaching out to a lawyer or starting the divorce process. Hopefully, the tips in this article can help make the divorce process smoother and less expensive for you.
Be Prepared
Your divorce lawyer will let you know which documents are needed for them to do their job. You should come prepared with all the necessary documents. If you do not give your attorney all the required documents, they cannot do their job well.
If your attorney asks for a document and you don't have it, let them know so they can let you know if there is an alternative.
Organization Is Vital
Being organized can help you save time and money. It is advisable that you organize your documents in chronological order and type a summary of your documentation for clarity. If your attorney sorts through your paperwork, you will most likely have to pay them for that work. That will also result in more time spent on your divorce case.
Tell Your Lawyer the Truth
It is in your best interest not to lie to your divorce lawyer. Your lawyer cannot represent you effectively if you don't tell them the truth. Lying entails omitting things, sugarcoating, exaggerating, and minimizing. Even if you think something is embarrassing or will paint you in a bad light, share it with your divorce lawyer. Everything you tell your attorney is strictly confidential. The attorney-client privilege protects your conversations with your divorce lawyer.
Be open with your divorce attorney, and your attorney will do their best to achieve the best results. You don't want your attorney to be caught by surprise. If your attorney is caught by surprise, they may be unable to help you.
Tell Your Lawyer When You Don't Understand Something
If there is something you don't understand about the divorce process, speak up. Do so as many times as you need. You and your attorney need to be on the same page, and that can't happen if you do not seek clarification on things you don't understand. Remember, your lawyer does not expect you to know everything about divorce. In fact, attorneys understand that some people don't know anything about the divorce process. Your lawyer will be more than willing to offer clarification.
Let Your Lawyer Know What Your Goals Are
Let your divorce attorney know from the start what you want to achieve. For example, what is your timesharing stance for your children? Is there a particular marital asset you want to keep? By sharing your goals with your lawyer, they can help you win things you actually want. When you tell your attorney what you want, you can prevent them from fighting for things you cannot handle.
Contact a Jacksonville Divorce Lawyer
The divorce process can be complex. But if you work with your attorney, you can get through this. Here at The Lasky Law Firm, we are highly experienced in handling divorce cases in Florida. Contact our Jacksonville divorce lawyers today to schedule a consultation.