Understanding The Timeline Of A Florida Divorce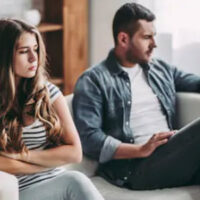 Many people go into the divorce process not understanding what to expect. If either you or your spouse is contemplating divorce, you need to familiarize yourself with the divorce process. If you do not understand the Florida divorce process well, you might find yourself confused. To help you understand the Florida divorce process, below is a timeline of a typical Florida divorce.
Filing the Petition
The divorce process in Florida begins when one spouse files a Petition for Dissolution of Marriage. For your divorce to be initiated, you or your spouse must file a Petition for Dissolution of Marriage with the Clerk of the Court that has jurisdiction to hear your divorce petition. In the petition, you or your spouse must indicate the grounds for your divorce. In Florida, there are only two grounds for divorce. The first is that the marriage is irretrievably broken and the second is that one spouse is mentally incapacitated. Most Florida divorces are initiated based on the ground that the marriage is irretrievably broken. Additionally, a divorce petition must contain a statement of relief and details of what the party filing the divorce wants the court to address in the divorce.
Serving the Divorce Petition
After a spouse files a petition, the next step is serving the other spouse with the summons and the petition. After a divorce petition is filed, a spouse has 120 days to serve his or her spouse with the summons and petition. This can occur at a party's home, place of work, or anywhere else as long as the party is served personally.
Filing an Answer
Once a spouse has been served with the summons and the petition, he or she has 20 days to answer the petition. Answering a divorce petition generally involves admitting or denying the allegations in the petition.
With an answer, a spouse can file a counter-petition to address specific claims he or she has and the relief he or she requests from the court during his or her divorce case. If a spouse only files an answer, the spouse who initiated the divorce does not have to respond. However, an answer is required within 20 days if a counter-petition is filed.
Disclosure
During a Florida divorce, the parties must disclose certain documents and papers. Some of these documents and papers include a disclosure of all marital income, expenses, assets and liabilities; a Financial Affidavit; and a Child Support Guidelines Worksheet. Usually, parties have 45 days to disclose documents/financial records and papers after a spouse has been served.
Discovery
During this stage, parties have the opportunity to ask each other for certain information. The discovery phase may involve, among many other things, interrogations and depositions.
Mediation
Before spouses can request that their divorce case proceed to trial, they may be required to attend mediation. Mediation usually happens after the discovery phase and involves working with a neutral third party known as a mediator. The aim of mediation is to help spouses reach a divorce agreement on their own without the court's involvement.
Trial
If spouses cannot reach an agreement through mediation, their divorce case will proceed to trial, where a judge will hear it. During a divorce trial, the judge listens to arguments from both sides and then makes a final decision.
Contact a Jacksonville Divorce Lawyer
Are you facing a Florida divorce? Contact a Jacksonville divorce lawyer at The Lasky Law Firm to get professional guidance and legal representation.
Source:
leg.state.fl.us/statutes/index.cfm?App_mode=Display_Statute&URL=0000-0099/0061/0061.html