What Is Spousal Cyber Spying?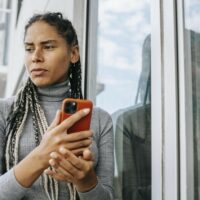 Over the past few years, cases of spousal abuse have become more rampant. Recently, the American Journal of Emergency Medicine has found that domestic abuse cases increased by up to 33% globally. But aside from the more widely publicized instances that entail physical violence, another form of abuse has become more widespread: spousal cyber spying. In fact, according to cyber-security provider Kaspersky's report on stalking-related software, the number of people who've experienced similar cases of cyber spying has risen by at least 35% in a single year. In 2019 alone, stalkerware was found in over 37,500 devices. For abusive partners, stalkerware and cyber spying is just the newest evolution in their arsenal for domestic abuse.
The Rise of Cybercrime and the Birth of Spousal Cyber Spying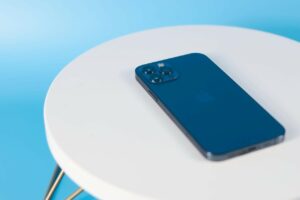 Given that most transactions (both personal and professional) have migrated online, it comes as no surprise that the virtual space has also become a breeding ground for cybercrime. In Maryville University's guide to the main types of crime they explain how cybercrimes can be defined as any criminal activity performed through a computer and the internet. Among the most common types of cybercrime are online predation and computer hacking — both of which are themes in stalkerware. Unfortunately, cybercrime remains hard to litigate considering the remote nature that the internet affords criminals who perpetuate it.
All of this has created a perfect storm for spousal cyber spying. Described as a form of covert means of electronic surveillance, spousal cyber spying involves using the aforementioned stalkerware to secretly monitor another person's online activities. This may include a location (since a phone's GPS can be tracked, confidential conversations (through chat apps, and cameras can even be activated to literally see what a person is doing.
Sadly, stalkerware — which is also aptly called spouseware — is openly sold online because it falls within a legal grey area. Today, there are still over 20,000 stalkerware apps available online. Case in point, TechCrunch's coverage of online stalkerware ads revealed that tech giant Google was blatantly running advertisements for stalkerware apps up until October 2021. This, however, is not enough to deter the spread of stalkerware given loopholes that allow stalkerware to exist, so long as it's more subtle. Similarly less decisive actions from federal leaders have seen stalkerware creators banned by the FTC, but still free from truly facing criminal charges.
How Does Cyber Spousal Spying Affect a Divorce?
For couples going through a divorce, this cyber spying may prove more insidious. Since stalkerware gives the user essentially complete access to an individual's device, an estranged spouse can become privy to potentially damning information. This can include a person's sexual history, current financial stability, and state of mind. All of which can be weaponized by a disgruntled party during divorce proceedings. In particularly sensitive cases, such as when children are involved, these findings can cause serious rifts in a person's credibility.
What to Do if You're Experiencing Spousal Cyber Spying
If you or somebody you know has been targeted with stalkerware, there are a number of things that can be done. For starters, do a full sweep of your current devices using an anti-stalkerware app. Should you find that your device has been breached, immediately change all your passwords and do a full system reset. From there, CNBC's post about anti-stalkerware safety recommends updating your device's operating system. This makes it harder for stalkerware apps to penetrate your activities. Afterward, start practicing better cybersecurity hygiene. This means using multi-factor authentication and not leaving your device unattended. If need be, you may also notify the authorities. Take note that this may not necessarily result in a conviction since wiretapping and stalking laws remain fairly murky on this matter.
Should you be going through a divorce, let your attorney know. They'll be the best suited to handle the sensitive proceedings with this new development in mind. If you're in the middle of a divorce sans legal representation, consider onboarding a divorce attorney licensed in your state. If you and your spouse are not on especially good terms, this is another of the "Signs You Need to Hire a Divorce Attorney". Without an attorney's guidance, a spouse may take advantage of the information they have to bully you into settling. If you have complex issues like alimony, timesharing, and prenups, a divorce attorney can ensure that you are updated on the rights you have in your state. This means that no matter what your spouse says or uses against you via stalkerware, you can get out with the best compromise.
Currently, steps are being taken at the private- and government-level to stamp out stalkerware. Although this is not something that can be realistically rolled out any time soon, the fact that there are movements being done to protect victims bodes well for the eradication of spousal cyber spying.
Written by Audrey Kaye Carter
Exclusive for laskylawfirm.com