Remarriage, Cohabitation And Alimony Payments In Florida?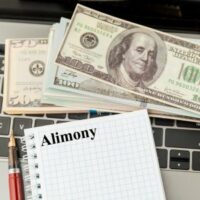 Often after marriage, divorced individuals meet other people and start new relationships. That is entirely acceptable in Florida. In fact, Florida doesn't require that divorced individuals wait before getting remarried.  So long as all statutory requirements are met, two unmarried persons can wed, even after divorce.
However, a remarriage will generally terminate alimony unless there is some agreement for a type of monthly payment or support, via Prenuptial Agreement, or some other contract outside the Court, or a Consent Agreement within the Court that a support payment shall continue after remarriage.  Obviously, this is extremely rare and may not be enforceable.    Either way, it is important to realize that alimony will terminate upon remarriage.
Modification or Termination of Alimony
Florida courts award alimony to a party after a divorce because after reviewing statutory factors, the Court finds one party needs financial assistance and the other party has the ability to provide financial assistance to the needy spouse.  Until two years ago, alimony was taxable to the party receiving alimony and tax deductible to the party paying alimony; however, the income tax code has changed and alimony is no longer a support payment subject to taxation or deduction.
Once alimony is established, it can be modified upward or downward, or even terminated based on certain factors.  Again, remarriage is one basis to terminate alimony, though certain forms of alimony may not be automatically terminated upon remarriage, such as lump sum alimony.  Also, a substantial, permanent and unexpected change in either party's income can form the basis to modify or terminate alimony.  Likewise, other substantial changes, such as a change in a party's health which impacts need or ability to pay, can form the basis of an alimony modification.
Lastly, supportive relationships and cohabitation can impact alimony obligations in Florida.  So, if the receiving spouse is involved in such a supportive relationship, the payer spouse can file the appropriate petition to modify alimony if the payer spouse can prove the supportive relationship, including the statutory factors defining supportive relationships.
Supportive Relationships and Cohabitation
Today, many people are in supportive relationships that imitate marriage even though they are not legally married. In such relationships, people cohabitate and jointly pay bills or purchase different types of property.
People avoid marriage for various reasons, and some years back, Florida legislators came to believe that people receiving alimony payments may be avoiding marriage to keep receiving the payments. Because of that, Florida passed a law that allows obligors to have alimony orders modified or terminated if their ex-spouses enter into supportive relationships with people they are living with.
According to Florida Statute 61.14, a Florida court can terminate or reduce an alimony award if an obligee shares a supportive relationship with someone he or she resides with. As long as the person providing the support is not related to an obligee by blood, the court can terminate or reduce an award of alimony if an obligor can prove the existence of a supportive relationship. The burden of proving that an obligee's financial situation has changed since he or she entered a particular relationship solely lies on the obligor.
When determining whether to terminate or reduce the award of alimony, a judge considers, among many other things;
The extent to which the other individual and the obligee have represented themselves as a married couple. For instance, a judge may consider whether the two refer to each other as husband and wife. The court might also consider whether the two use the same mailing address.
The extent to which the receiving party and the other individual have exhibited financial interdependence.
Whether the receiving party and the other person have jointly purchased any property.
Contact a Jacksonville Alimony Lawyer Today
To learn more about how remarriage can affect alimony, or to receive legal help on any alimony matter, contact a skilled Jacksonville alimony & cohabitation lawyer today at the Lasky Law Firm.
Resource:
flsenate.gov/Laws/Statutes/2018/0061.08