Florida Child Support Modifications: Learn Some Basics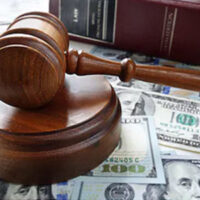 One of the main concerns of divorcing parents is whether child support orders are modifiable. Fortunately, because Florida courts understand that changes, whether expected or not, happen in life, parents can petition the court for a child support modification. The party ordered by the court to pay child support and the one granted child support each have the right to petition. The payer can, for instance, petition the court to decrease the amount of child support.  Conversely, the receiver can petition the court to increase the amount of child support.
Notwithstanding, each parent must either demonstrate a substantial change in circumstances or a financial change which meets statutory guidelines with regard to the modification of a child support order. The substantial change generally has to have occurred after the current court-ordered child support order was issued or after the final judgment in a divorce case.   Many changes qualify, even if they are typically anticipated or expected.  For example, one parent can experience a huge increase in income, or alternatively, can experience a life emergency and experience a huge decrease in income.  Both would normally qualify for a child support modification.  Even with all of this in mind, parents should understand that each case is evaluated by the court on a case-by-case basis, so it is important to have sound legal guidance on this issue. 
What Florida Courts Consider as Substantial Changes in Circumstances
Several situations might warrant filing a petition for modification of a child support order. Happenings that constitute a significant change in circumstances include, but are not limited to the following:
Significant increase or decrease in either party's income
Loss of income by either party
Disability on the part of either the recipient, the payer, or the child
Change in health insurance costs for parents or children
Substantial changes in child care expenses, medical expenses or other special needs
A substantial change in the amount of timesharing exercised by either parent
It is important to note that the child support guidelines themselves can provide the substantial change in circumstances; however, when relying solely on the guidelines, the change must be at least 15% or $50, whichever is greater. 
Timesharing and Child Support
Arguably the most important factor in establishing and modifying child support is the timesharing percentage of overnights apportioned to each parent.  The number of overnights can impact the child support number almost as much, or maybe more, than each party's income.  More importantly, if a parent is awarded extra timesharing, that parent will receive a commensurate reduction in child support.  Should that parent fail to exercise the additional timesharing, so long as the timesharing is available and the parent affirmatively and voluntarily fails to exercise the tiemsharing, then the other parent is entitled to an increase in child support which is retroactive relief back to the date the first parent failed to exercise the enhanced timesharing.  That date can be long before the petition for modification was even filed. Again, this is a complex issue and it is important to hire an attorney to explain and assist in this type of modification action.
Procedure for Child Support Modification
To successfully modify a child support order, a petitioner must work with a qualified attorney. Florida counties might have different procedures for such modifications, so an attorney can help each parent understand your county's exact system.
Nonetheless, the basics for obtaining a child support modification are similar throughout Florida. The party seeking a change needs to file a Supplemental Petition for Modification of Child Support.
If you or the other parent has experienced any change in circumstances and you believe a child support order needs to be modified, it would be best to retain an attorney to see if a child support modification is possible.  It is also important to act fast.  Child support orders are retroactive. That means that, if a party experienced a significant change, like retirement three months ago, but failed to file a petition until a few days ago, the court might only consider altering the order back to the date of filing. However, there are exceptions to the rule, so ensure you consult with a qualified child support attorney.
Lastly, remember that until the court approves a petition for modification of a child support order, the amount ordered during the enforcement of the current order generally remains owed and legally enforceable.
Contact Our Experienced Jacksonville Child Support Lawyers Today
If you need help convincing the court to modify a child support order, contact a Jacksonville child support lawyer at The Lasky Law Firm today. Our team of experienced child support lawyers can help you prove a substantial change in circumstances and why modifying a current court-ordered child support order is the right thing to do.
Resource:
flcourts.org/content/download/403076/file/905b.pdf